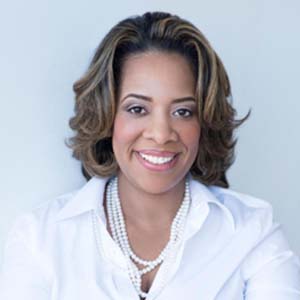 Dr. Pamela Jolly​
Dr. Pamela Jolly is the CEO of Torch Enterprises Inc., for 16 years she has advised organizations to develop meaningful strategies through the use of policy, research, and the practical application of business and financial acumen. Pamela is a business strategist and a data-driven thinker with over 25 years of proven leadership and strategic management expertise; her primary focus is the design of legacy wealth strategies in communities of color.
She serves on the boards of the Good Work Network in New Orleans, Louisiana, BMe and and The University of Pennsylvania Board of Alumnae. Dr. Jolly is the President of the Wharton African American Alumni Association.
Pamela is a graduate of Hampton University (B.S.), the University of Pennsylvania's Wharton School of Business (MBA), Boston University School of Theology (MTs), and The Graduate Theological Foundation (Ed.D). Pamela holds certificates in theology from Oxford University, Christ Church, in conflict resolution from the Boston Theological Institute, and in private equity and venture capital from the Pepperdine Graziadio School of Business.
Dr. Jolly launched the Legacy Wealth Initiative to further the impact of The Narrow Road, a proprietary method created based a national study of behaviors and beliefs related to wealth-creation, faith, and entrepreneurship. The Initiative educates and guides black men, women, business owners, pastors, and young professionals on ways to create wealth via increased financial and business acumen and pooled capital strategies that produce increased ownership and equity specifically for and with communities of color.