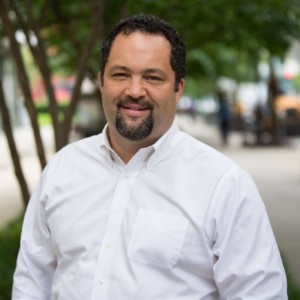 Ben Jealous
Ben Jealous is a civil rights leader, community organizer, investor in startups for good, educator, former investigative journalist and a Rhodes Scholar who has spent his life bringing people together to get big things done. He specializes in building diverse coalitions for change and holding government leaders accountable to the needs of everyday people.
At age 35, Ben was named the youngest ever National President and CEO of the NAACP. During the depths of a national recession, Ben guided the NAACP through an unprecedented era of growth, nearly doubling the organization's revenue in just five years. Online activists grew from 175,000 to more than 600,000 while donors increased from 16,000 individuals per year to more than 120,000. The NAACP's membership increased three years consecutively for the first time in 20 years under Ben's leadership.
A graduate of Columbia and Oxford University, Ben comes from a long line of activists. He is also the proud father of two children who attend public schools. Ben is currently running for Governor for the state of Maryland.